Tech Review | WAVs In-Ear Monitors
How much innovation is possible in the world of custom In-Ear Monitors? Companies like 1964, Westone, and Alclair seemed to have invented and perfected the process years ago. What could possibly be improved upon?
Molds For Your In-Ear Monitors
For one, every current IEM company requires a trip (or two, or three…) to an audiologist to make molds that are shipped away and used to create custom shells. Molds can be damaged during shipping (had it happen!) or not meet the standards of the manufacturer (also had it happen!). These visits add up in terms of time and money on top of your already-costly customs and make the whole thing a tedious affair.
In-Ears from Scans From Your iPhone
Enter WAVs, a new company making in-ears from scans captured at home from your iPhone, with no audiologist required. During this era of social distancing, their entry into the marketplace couldn't be more timely.
So, how well does their method actually work? Very well, I'm happy to report! The ear scanning process was quick and simple. Using a free app called Capture, I made a few passes over each ear per WAVs' instructions. The whole ordeal took less than ten minutes from start to finish. Just make sure you have access to an iPhone (sorry Android users!) with Face ID functionality.
Fit and Finish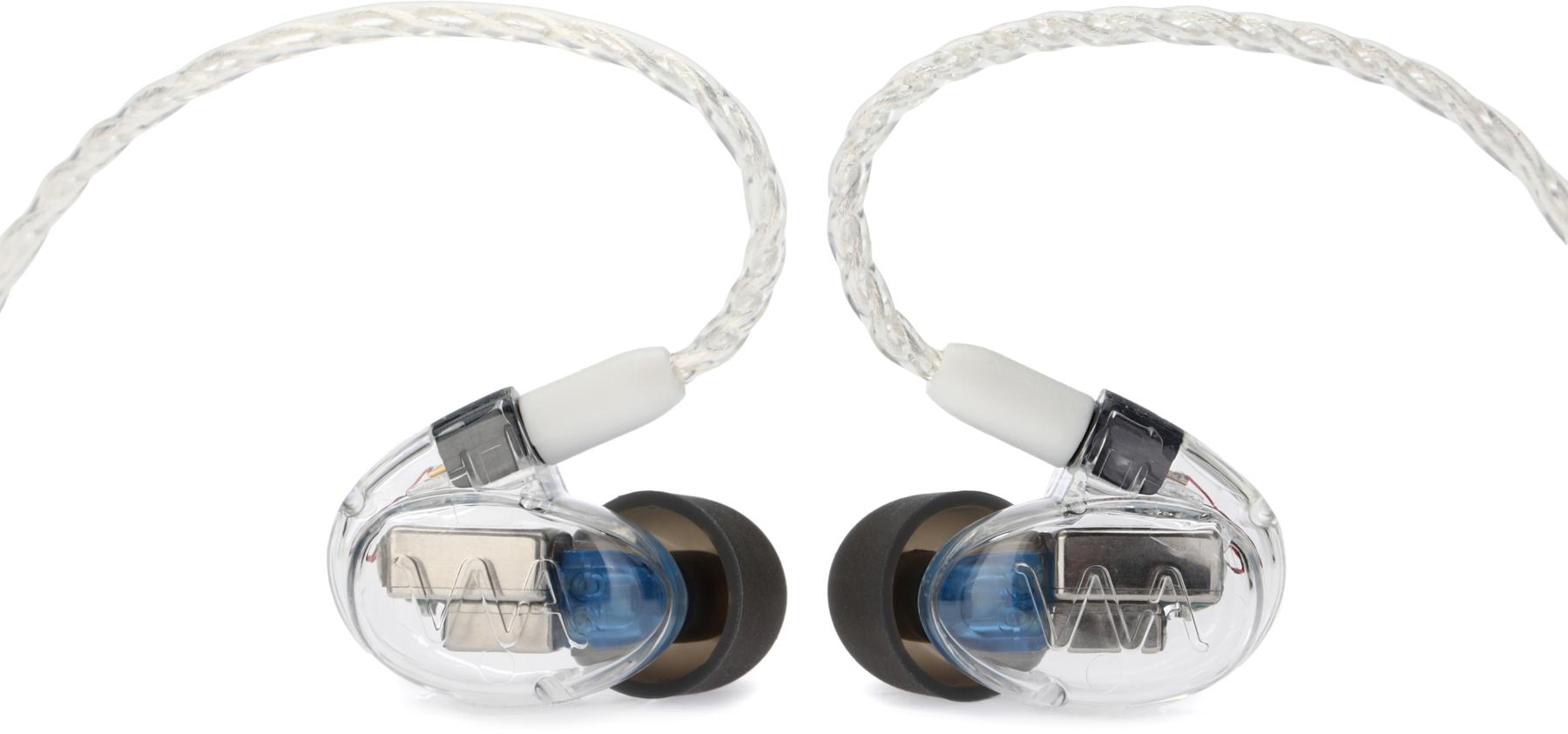 My WAVs shipped within two days and arrived later that week. Taking them out of the box, it is apparent that attention to detail is paramount to the guys at WAVs, even at their modest price point. Fit and finish are on par with other high-quality customs I've encountered: that is, top-notch. One point of note is that, unlike other IEMs which are custom molded all the way through the tips, WAVs terminate at a shaft that accepts rubber or foam tips, which eliminates the need for measuring ultra-tight tolerances inside the ear canal itself. Aside from one time when a tip came off of the shaft and got stuck in my ear (we've all felt that panic!), this design compromise works well, sealing in combination with the custom shells to provide excellent isolation.
Sound Quality of WAVs In-Ear Monitors
As far as sound quality, the WAVs punch well above their weight class when you consider their retail price at less than a quarter of similar custom in-ears. The dual-driver model I tested out presented a detailed, midrange-forward image that proved excellent for on-stage monitoring. The sound signature of these ears is designed with the platform in mind. If I had one word to describe them, it would be detailed, detailed, detailed!
Electric guitars are full with plenty of separation and easy placement within the soundstage: an important factor to consider if you work with lots of instruments on stage. No hint of the mud or boxiness here that often plagues lower-cost IEMs. The bass is light, but present and reasonably extended, leaning toward tightness over rumble. High frequencies are ever-present, providing the signature detailed image these ears deliver. Vocals and melody instruments cut through even dense mixes without harshness or fatigue, making the WAVs well-suited to both casual listening and lengthy worship nights.
Conclusion
Overall, I would absolutely recommend WAVs to any musician looking for a crisp and balanced sound that will not break the bank, especially guitarists, vocalists, and keyboard players whose sound lives in the mids. If you are a bassist or drummer looking for fatter lows, WAVs just launched a three-driver model, which will doubtlessly provide more punch in the bass. With the simplest ordering process in the business, elegant build, and excellent sound quality, WAVs custom in-ears provide tremendous value at a practically unheard-of price point.
Pros:
Enormous value
Detailed soundstage
Quick, simple, foolproof ordering process
Cons:
Still have to deal with foam/rubber tips
A bit light on bass
Our Latest Devotional Podcast