The Paige Capo: The Last Capo You Will Ever Need
After thirty years of playing guitar, the Paige Capo is by far the most functional and usable capo I have come across.
The Paige Capo sets a high bar for both production, value, and performance. Bryan Paige has been playing guitar since he was a young boy, cutting his teeth on bluegrass and other styles. Bryan found he needed a capo that could stand up to arduous bluegrass sessions. Driven by necessity, and the determination born from a family history in the Virginia coal mines, the Paige Capo was born.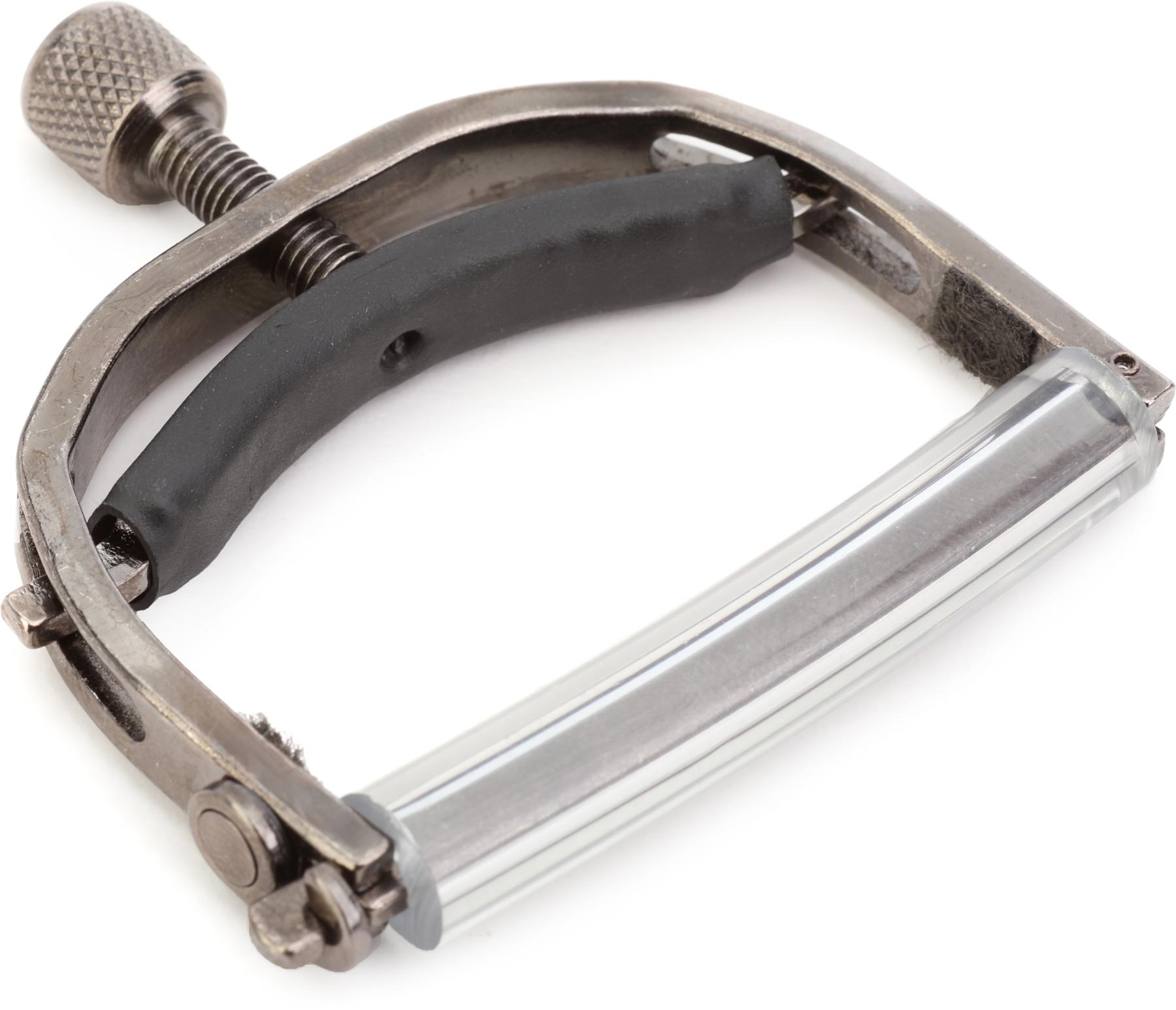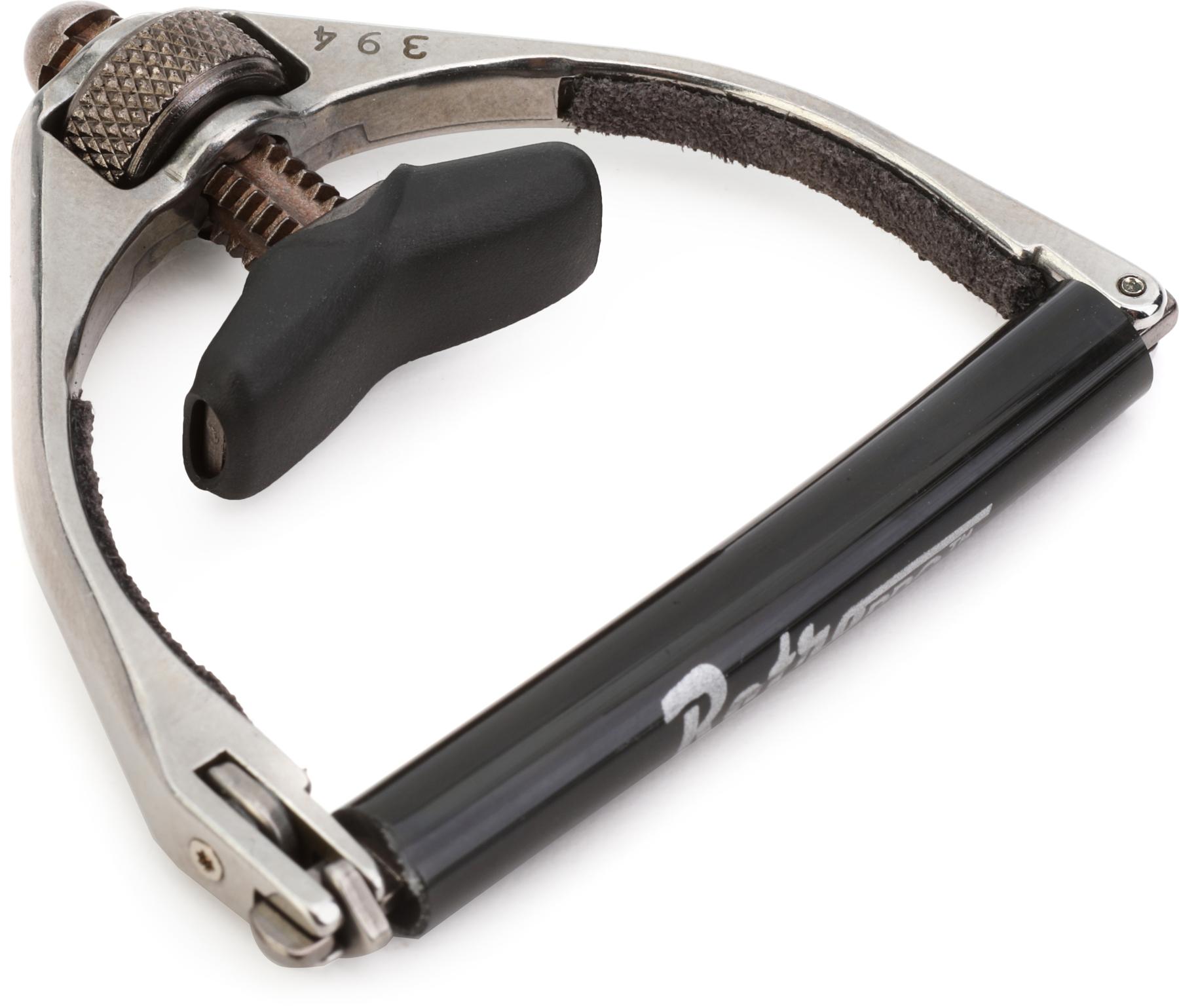 Specs
The Original 6-String Acoustic Capo is American-made since 1988 and comes in at $46, a reasonable price given its quality. As a tool and die maker by trade, Bryan makes the capo from solid steel. It's sturdy yet still trim and light. The capo is precise, the tension mechanism is straightforward and, unlike most capos, it holds tuning with no string buzz. It fits any standard guitar neck with a width of 2 1/16", an open depth of 1 1/8", closed Depth of 11/15-16", and fits down to the 10th fret on a standard acoustic guitar neck. They also offer alterations to fit larger radius guitar necks.
Impressions
When I received my Paige Capo, the functionality of the design was impressive. Once attached to the guitar neck, it slid easily into place for quick key changes, and when not needed, could be moved above the nut, ready for action at any moment. Its satin nickel finish (or ebony if so desired) is like jewelry for your instrument. 
Putting the Paige Capo through its paces, most notable was how the capo maintained guitar resonance, letting the strings ring true with no damping. When playing subtle arpeggios, letting open strings ring between chords, the sustain was unaffected. After playing blues with aggressive string bending and intense vibrato, the strings fell back into place with no intonation issues.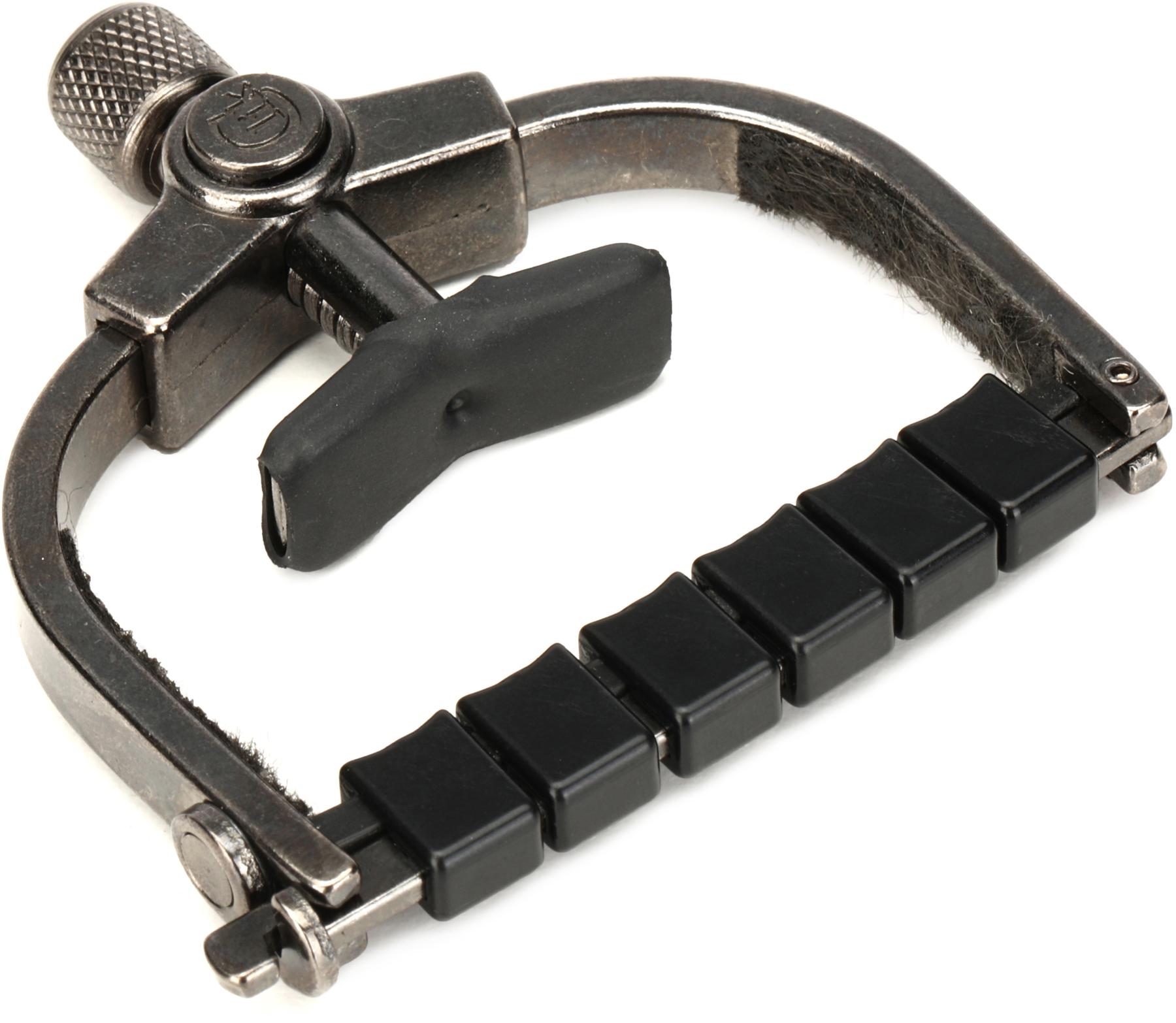 Final Thoughts
After thirty years of playing guitar, the Paige Capo is by far the most functional and usable capo I have come across. It is a family-run business with a small staff committed to making music and putting out the highest quality product. Artists that use the Paige Capo include Glen Duncan, Vince Gill, James Taylor, Tommy Emmanuel, and many others. With a full line of capos for acoustic guitars, electric guitars, banjos, mandolins, and ukuleles, Paige Capos offers plenty of options and will be the last capo you will ever need.
Listen To Our Latest Worship Devotional
Listen to "Jaime Jamgochian: Back to Basics – Worshipping in Spirit and Truth" on Spreaker.

Christopher Watson
Christopher Watson is an author of six books, both fiction and non-fiction. He is also a musician and composer with a B.A. in Music from Azusa Pacific University. For several years Christopher led worship at The Springs Church while attending Dallas Theological Seminary in Dallas Texas. He's been involved with worship in a number of churches in California and the Pacific Northwest both as a musician and in production and technology. Now he lives and writes in Washington State with his amazing wife, wonderful daughters, and highly intelligent dog, Ellie Mae.